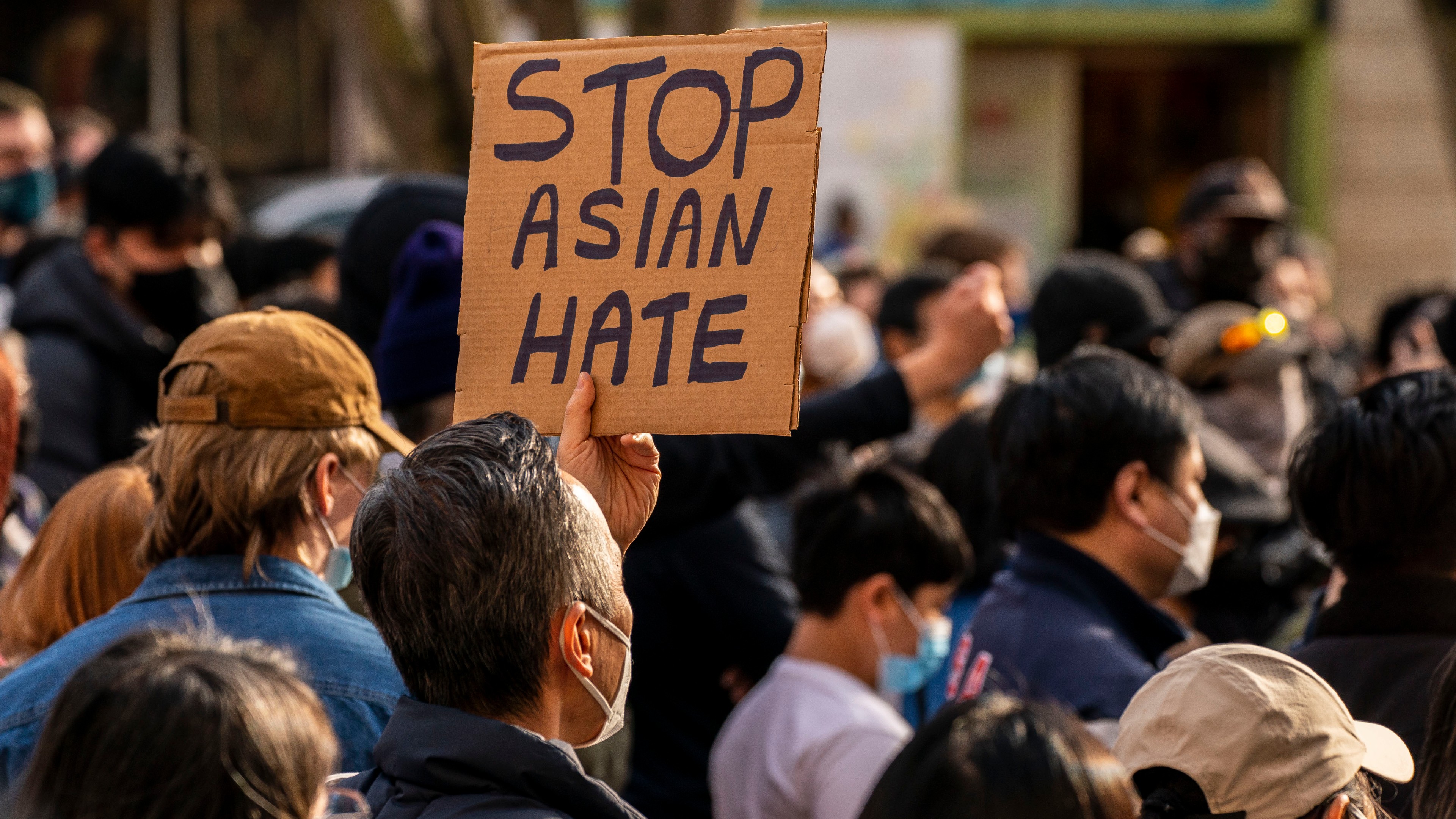 According to a study of 16 U.S. cities made by the Center for the Study of Hate and Extremism at California State University, San Bernardino found a 164% increase in hate crimes reported to police, from 36 cases to 95 in the first quarter of 2021 when compared with the same period in 2020. The cities with the most cases are New York and Los Angeles.
Most of these hate crime cases are against Asian Americans. An elderly Thai immigrant died after being shoved to the ground. A Filipino-American is slashed in the face with a box cutter. A Chinese woman is slapped and then set on fire. Eight people are killed in a shooting rampage across three Asian spas in one night.
These are just examples of recent violent attacks on Asian Americans, part of a surge in abuse since the start of the pandemic a year ago.
Over six million Asian Americans live in California, according to the latest population estimates, by far the most in any US state. They make up more than 15% of residents in the state. None of them is the virus itself. HATE IS!
Many Asian Americans blame the rise of racist incidents on former U.S. President Donald Trump's political rhetoric calling COVID-19, the "Chinese virus". The virus was first detected in China's central city of Wuhan in late 2019, but this doesn't mean that Asian Americans are the virus or that they are the cause of the virus in our country, or that we should hate them because of their race.
We are all humans and we all have the same human rights.
What is our government doing to stop this?

"Every time we're silent, every time we let hate flourish, we make a lie of who we are as a nation," the president said. President Joe Biden signed last Thursday May 20th, into law anti-hate crime legislation in response to the surge of attacks on Asian Americans during the Covid-19 pandemic.
The newly enacted law would establish a position within the Justice Department centered on anti-Asian hate crimes and allocate resources to enhance state and local reporting.
The legislation passed with overwhelming majorities in both chambers, a relatively rare occurrence in recent years, and was a product of bipartisan deal-making that has eluded other highly charged issues.
"All of this hate hides in plain sight," Biden said. "Too often, it is met with silence. Silence by the media, silence by our politics and silence by our history." During his speech, Biden referenced several high-profile recent attacks, including this year's mass shooting in the Atlanta area that left six Asian American women dead.
Asian Americans have faced a surge of violent attacks, harassment, and hate crimes since the start of the pandemic. We stand firmly with the Asian community, understanding the nuances of the particular forms of racial violence aimed at them.
We must stop the spread of Asian hate!